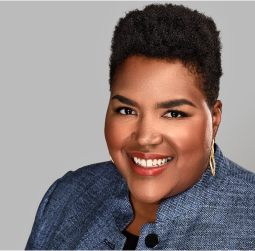 Lindsay Greene
Lindsay Greene is the President & CEO of the Brooklyn Navy Yard. Greene is charged with deepening and expanding the Navy Yard's mission, investing in the jobs of the future and creating pipelines for underserved communities to fill these jobs.
She previously served as Chief Strategy Officer of the New York City Economic Development Corporation, where she oversaw economic analysis, business development, inclusive job growth, and innovation strategies. During the height of the COVID-19 pandemic in 2020, Greene led efforts to activate local New York City manufacturers to produce key medical supplies, ranging from gowns and face shields to test kits.
Prior to joining NYCEDC, Greene was Chief Strategy Officer for Economic Development & Housing in the New York City Mayor's Office, focusing on economic justice, industry and job growth, regulatory structures for emerging industries like cannabis, and labor rights. Prior to working for the City, Greene spent four years in senior management at food startups and six years working at Goldman Sachs, most recently in the firm's Urban Investment Group.
Greene holds a BA in economics from Harvard and an MBA from Yale School of Management. She lives in Brooklyn with her wife and two daughters.