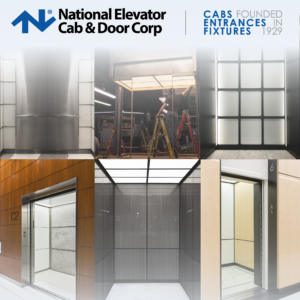 National Elevator Cab & Door Corp.
Contracting and Construction
BLDG 22
National Elevator Cab and Door Corp. produces, installs, and supplies the highest class of elevator cabs in the industry. Owners, architects, and contractors alike depend on National's exceptional craftsmanship and incomparable product; no matter the intricacy of design or complexity of construction.