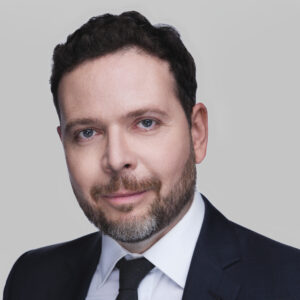 Joseph Colista
As Senior Vice President, Head of Leasing, Joseph Colista manages the leasing operations for the Brooklyn Navy Yard's 5 million sf of commercial space across its 50+ buildings.
Since joining BNYDC in 2018, he has overseen leasing transactions totaling over 1,000,000 sf of industrial and office space, including 400,000 sf in newly developed properties.
Mr. Colista joined BNYDC from Newmark where he spent 5 years as Director of Retail Leasing at the firm's New York headquarters. While at Newmark he specialized in representing landlords and tenants in lease transactions taking place within the outer boroughs of New York City, with a particular focus on Brooklyn.
Prior to joining Newmark, Mr. Colista was First Vice President of Retail Leasing with Massey Knakal Realty Services from 2012 to 2014. He previously worked for ten years in film and television production and distribution before attending law school.
Mr. Colista is licensed to practice law in the state of New York. He is a member of the New York Bar Association and The Real Estate Board of New York (REBNY).